Best UI Icon Libraries
June 20, 2023 - Reading time: 14 minutes
In UI design, iconography plays a crucial role. Icons convey a message and have a unique brand voice in your designs.
But with so many free and suitable icons available, drawing vectors around could be a waste of time to draw icons for an already established visual metaphor. Also, icons tend to change in product design, where a design system evolves along the project, requiring numerous revisions and manual scribbling. That's why starting with an established icon library is a good idea for any project.
To help you with that, we've gathered our top picks of high-quality free libraries that can easily be dragged and dropped into your project and save your creative hours.
NOTE: The icon count is based on the current timestamp of the article. Save this article to your favorites for future updates.
Updated: 20.05.23.



Free Icon Libraries
Open-source icon library, available in variable stroke SVG format, web font, Figma, React, Vue, and Flutter ready-to-use packages.
Icons: 2701


Simple open-source icons are carefully crafted for designers and developers in four styles.
Icons: 1634


Open-source icon set icons for user interfaces. Based on a 24px grid.
Icons: 326


Open-source icon library by Craftwork in two styles.
Icons: 500


Open-source icons in CSS, SVG, Figma, and SVG formats.
Icons: 700


All free Font Awesome icons are in one place.
Icons: 2020


Open-source countries icon flags for Sketch, Figma, React, Vue, and Svetle.
Icons: 250


Free and open-source SVG icons in solid and outline styles with React (JSX) and Figma support.
Icons: 460
Free with attribution icon pack by Icons 8 in outline style.
Icons: 1500


MIT licensed open-source icon library by makers of Tailwind UI in three styles, available for Figma, React, and Vue.
Icons: 292


Icons in a neutral style, carefully crafted in Figma and code.
Icons: 235


Extensive collection of free open-source icons with a focus on customization and styling.
Icons: 2600


A vast collection of free icons and illustrations are available for download in SVG and PNG format.
Icons: 306,832


Collection of free and practical icons designed in multiple sizes and stroke sizes.
Icons: 3328


A massive collection of free icons packed into thematic collections.
Icons: 4784


A large-high-quality collection of minimal-styled icons.
Icons: 1356


Open-source neutral-style icon pack for modern interfaces with a handy Figma plugin.
Icons: 2494


Free icon pack designed in a single style for web apps and user interfaces.
Icons: 4300


Free icon by Google available in font format. Available for customization in three styles and four font variables.
Icons: 2990


A consistent icon pack for UI with free MIT license icons in two styles.
Icons: 6400


A simple and extensive set of minimal-styled icons.
Icons: 2326


An extensive and constantly updated flexible icon pack for user interfaces.
Icons: 7488


Open-source pixel-art style icons made in one color on a 24px grid.
Icons: 480


Premium Icon Libraries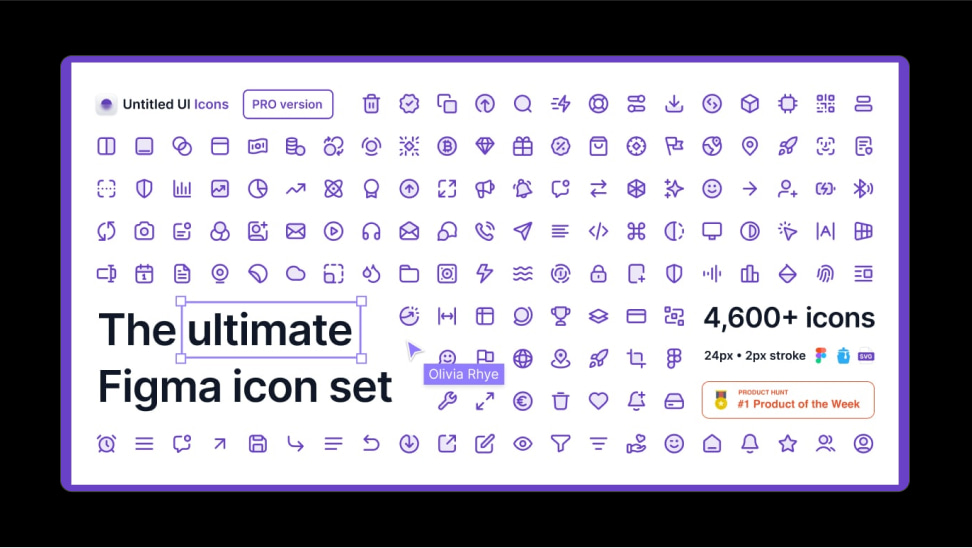 An extensive collection of clean and consistent icons for a modern-looking UI.
Made in 4 styles and carefully crafted in Figma.
Icons: 4600+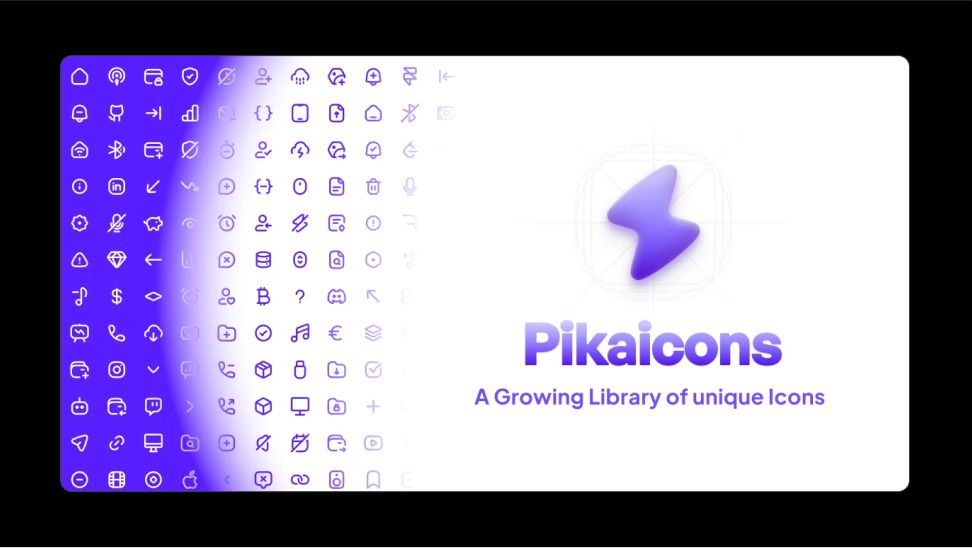 A growing icon pack made with extreme care in a smooth style.
Available in 3 styles. Provides monthly-community-driven updates.
Icons: 617+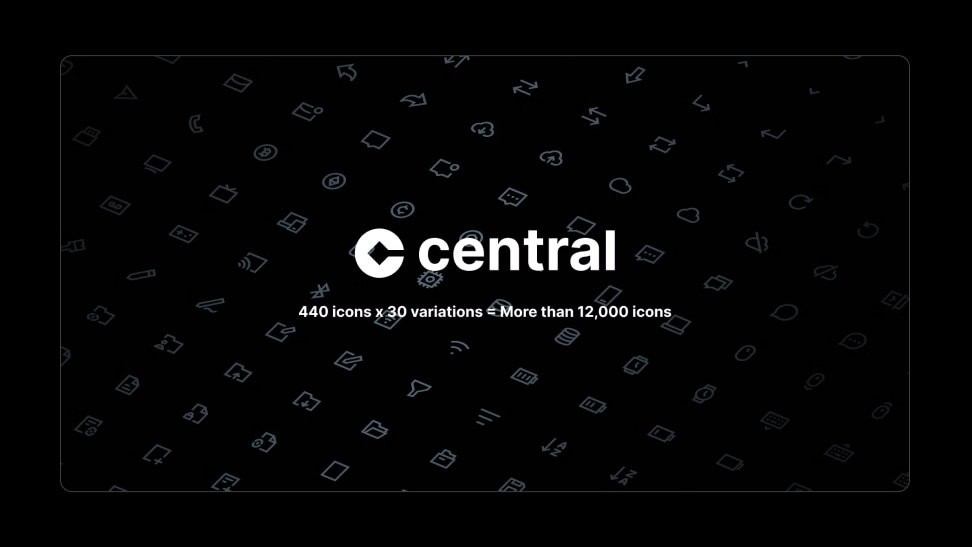 Icon system designed to maximally utilize Figma features to offer a fully customizable icon pack.
Includes 30 styles per single icon.
Icons: 818+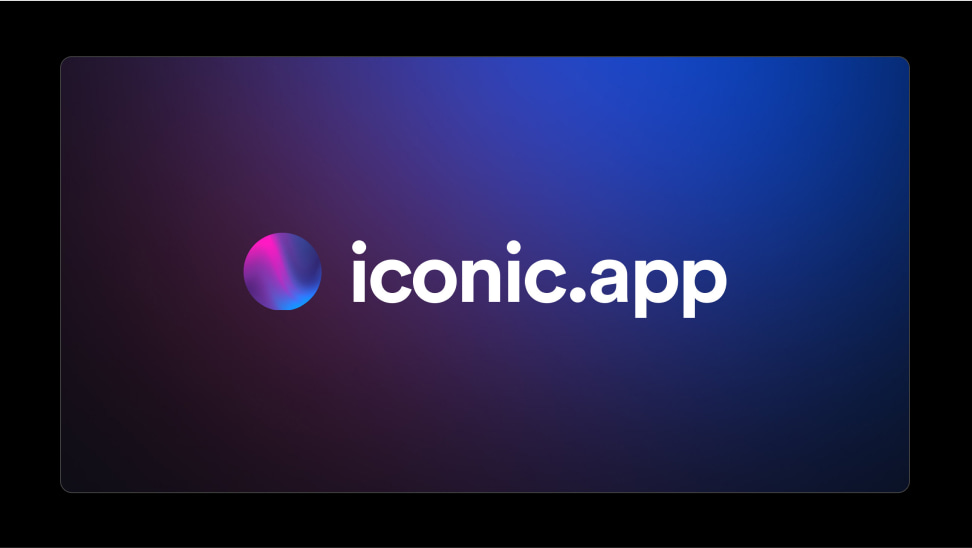 A growing icon pack for modern and minimal-looking UI with weekly updates.
Icons are available in SVG format.
Icons: 1258+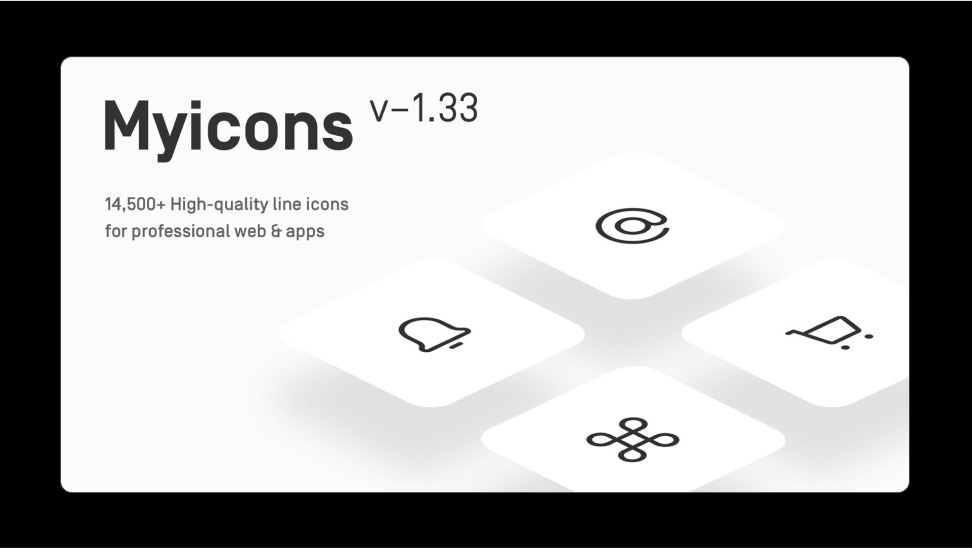 A massive and monthly growing icon pack for a clean-looking UI.
Available for Figma and Sketch.
Icons: 14,500+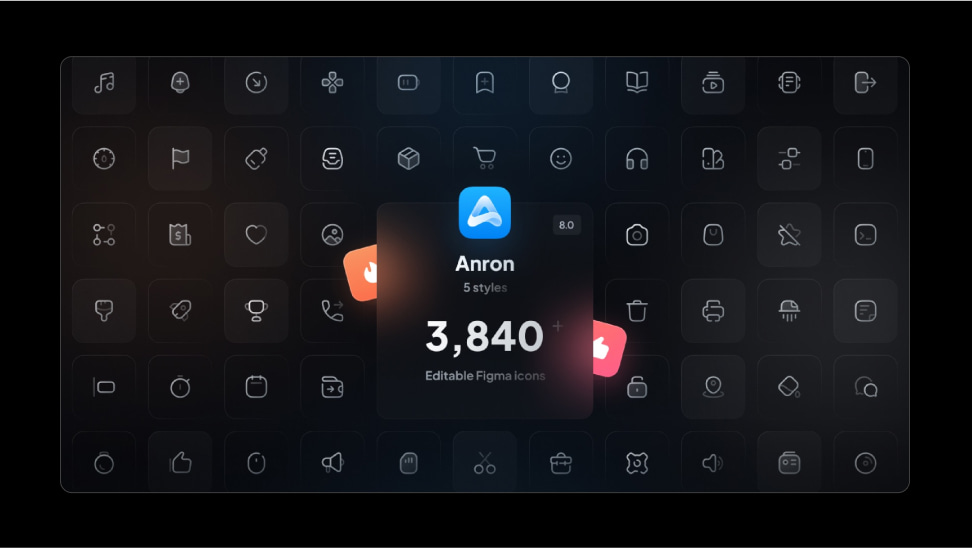 A flexible and clean icon set designed specifically for Figma.
Available in 6 styles.
Icons: 5000+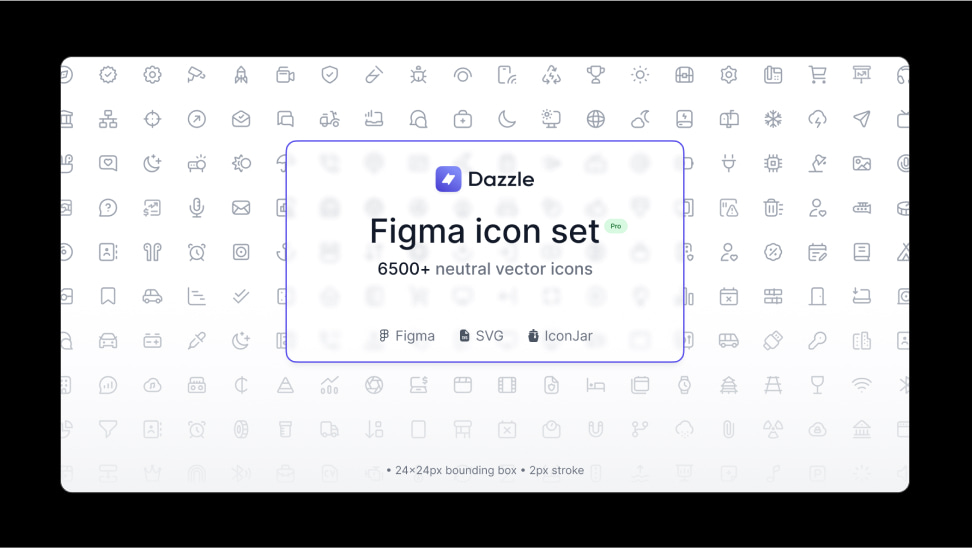 A vast and sharp icon pack in four styles. Specially designed with integrated Figma best practices.
Icons: 6,800+
Conclusion
You might be overwhelmed with how many packs to choose from as a designer or developer. But there is even more to find on the web. That's why we think these free and premium options are worthy of your attention.
Featured premium icon sets are usually designed with extensive customization options, making them an excellent choice for businesses and individuals seeking exclusivity. These sets often come with additional features, such as support and updates, which is valuable for long-term projects.
On the other hand, free icon sets provide a cost-effective solution for those on a budget or looking for a quick fix. They offer a diverse selection of icons that cater to various design styles and purposes. They can also be a great starting point for beginners experimenting with different visual elements.
Thanks for the read!